How to boost in-store sales of your new collection after Fashion Week?
It's fashion season again! After New York and London, the Milan Fashion Week will start today. Fashion designers present their new collections during the most spectacular shows on the catwalk, but the clothing has to be promoted in the stores as well. We have seen a number of important developments to boost in-store sales.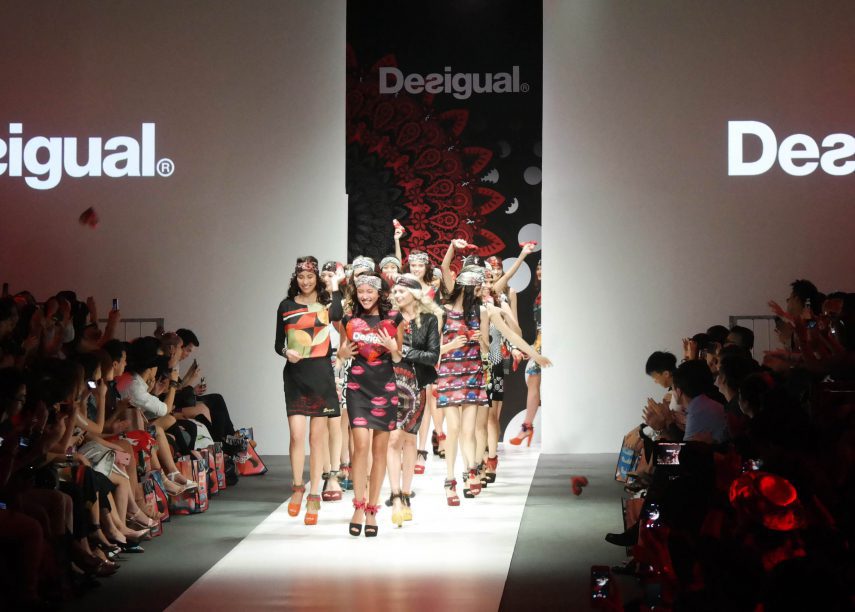 Traditionally, Fashion Week was organised twice a year in anticipation of the seasonal collection changes. The autumn/winter collection was shown in the spring and in the autumn fashion designers showed their collections for the next spring/summer season. But times are changing, and the world of fashion is no exception. Consumers don't want to wait six months or more to buy the new collections. Since 2016, we see that many fashion brands have added an in-season show, with clothes that are directly available in stores. The Council of Fashion Designers of America (CFDA) has even developed a guideline for the new style of fashion shows. With the increasing use of e-commerce, a see-now-buy-now effect is being created. Now consumers can already buy the outfits online while they are still being shown on the catwalk.
The fashion shows during Fashion Weeks in New York, London, Milan and Paris are becoming more spectacular every year. However, this spectacle is mainly intended for the buyers of fashion stores, VIPs and celebrities, the press, and fashion influencers. When a brand wants to reach its ultimate target group, the consumer, they need to invest a lot of money and effort in multimedia campaigns. The changes in the fashion cycle, therefore, also have an effect on the time-to-market of in-store campaigns. Where it used to take six months before the collection (with associated campaign materials) were in the store, this should now happen virtually simultaneously. The in-store experience should match to the catwalk experience as quickly as possible.
Collection-supporting campaigns are indispensable for the in-store sale of the collection. Recent research also confirms that many consumers decide in the store which brand or product they want to buy. Therefore, it matters that brands pay at least as much attention to the implementation of a campaign as to the design process. With a well-organised process in which good communication, flexibility, a reliable international network, and the right tooling it is possible to reduce the time-to-market from a few months to just a few days. That is how you match the in-store experience with the Fashion Week experience in no-time and boost the sale of the new collection!
Curious about how we can help you with your campaign? Contact one of our specialists!