Is there a link between branding and the quality of healthcare?
n the past five years, we at RGN have rebranded many hospitals and healthcare institutions. Often as a result of a merger or repositioning. However, at a number of other healthcare organisations, we did not get beyond a strategic preliminary process. The process led to a discussion with the medical staff of the organisation. Thinking from the idea of healthcare they were of the opinion that a new brand identity does not contribute to better health care for patients and is therefore not worth the investment.
But is that really the fact? We don't agree. We think that at hospitals and healthcare institutions that suffer from an outdated brand appearance there is indeed a link between brand identity and the quality of care. If you, as a patient, have a free choice, do you opt for a hospital with a dusty appearance or not? And in a very tense labour market (as evidenced by the EY Barometer Dutch Health Care 2018) do you not think that doctors and nursing staff would rather work in an organisation with a modern and dynamic appearance?
If both groups systematically make this choice, eventually those healthcare organisations who attach less importance to their brand identity, see a decline in patients and will notice that better-qualified staff has chosen to work for the competitor.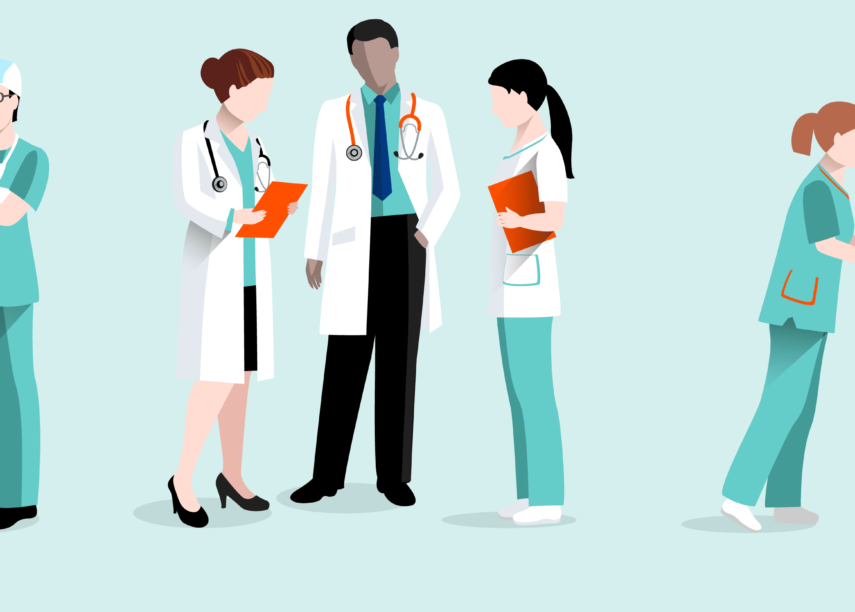 Causal relationship between image and corporate identity
And then we are at the point where we can establish that there is indeed a causal link between the brand identity of the healthcare organisation and the quality of healthcare.
It is up to administrators and communication managers in the healthcare sector to acknowledge this connection. And to show, in particular to the medical staff, the importance of a fitting brand identity for the organisation. Which also suits the times in which we live and the competition in which healthcare organisations are increasingly involved.
There is indeed a causal link between brand identity and the quality of healthcare
Ruud koetsier, partner RGN