Sustainable and future-proof solutions for the Amsterdam City Archives
The Amsterdam City Archives recently opened a new depot in Amsterdam North. With this entirely energy-neutral archive, the organisation doubles its storage capacity. To create the recognisable image of the municipality of Amsterdam, the architect and BAM Bouw en Techniek sought collaboration with RGN.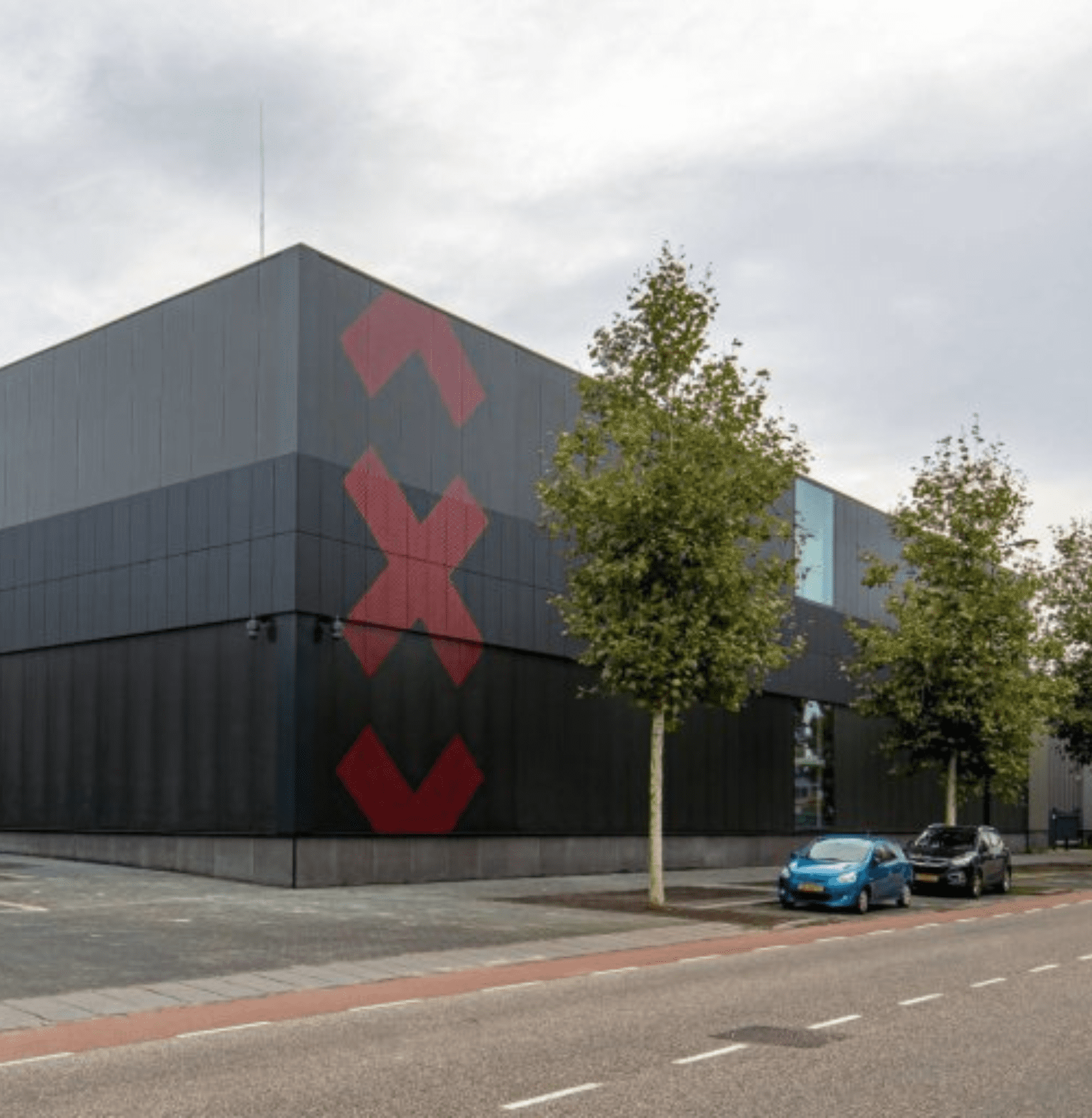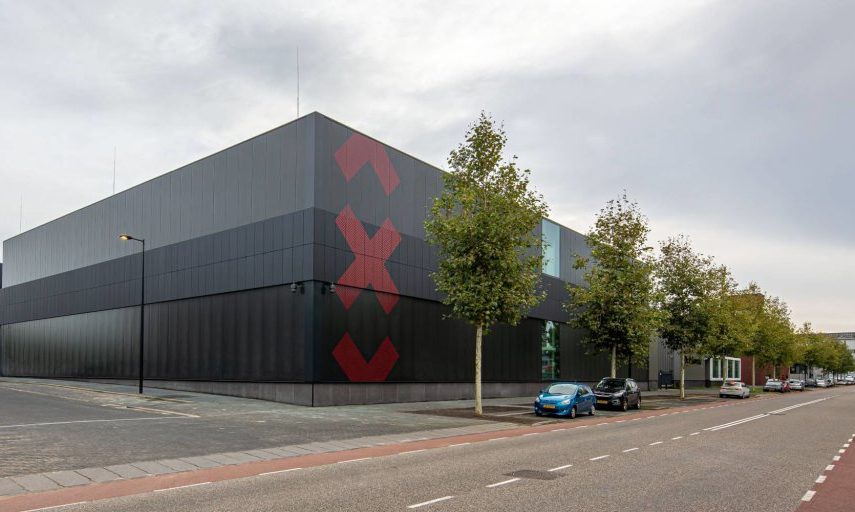 Combine signing with solar panels
Unique solar panels around the facade enhance the robust appearance of the building and contribute to the circular nature of the building. To make the building even more impressive, we were asked to apply the three distinctive red Andrew's crosses to the façade. The crosses are 12 meters high and consist of numerous foil laps of 8 cm. Which meant that a part of the crosses covers the solar panels. We had to ensure a minimum amount of yield loss and prevent the solar panels from overheating because of the foil's heat retention.
Applying foil on solar panels is relatively new. First, we've researched if it was even possible to apply foil to this type of panels. Then we had to determine which foil would be the best. In this phase, we have collaborated with Avery. After a few tests with different types of foil, we've found a suitable foil that complies with all demands and perfectly fits with the desired appearance.
The facade signing is not the only specially made element in this project. At the entrance gate, we have placed a special column with a built-in intercom. In this way, we have combined form and function and complied with the brand guidelines.
A challenging project with an impressive result!