Interview about 25 years of RGN: Lessons learned | part 2 of 4
𝗣𝗮𝗿𝘁 𝘁𝘄𝗼: 𝗹𝗲𝘀𝘀𝗼𝗻𝘀 𝗹𝗲𝗮𝗿𝗻𝗲𝗱.
From Twente to across the world, RGN grew into the European market leader for rebranding and its rollout for projects of all shapes and sizes. In this four-part series, founders Ruud Koetsier and Erwin Scholten van Agteren and chief operating officer Maarten Ongering look back on 25 years of RGN.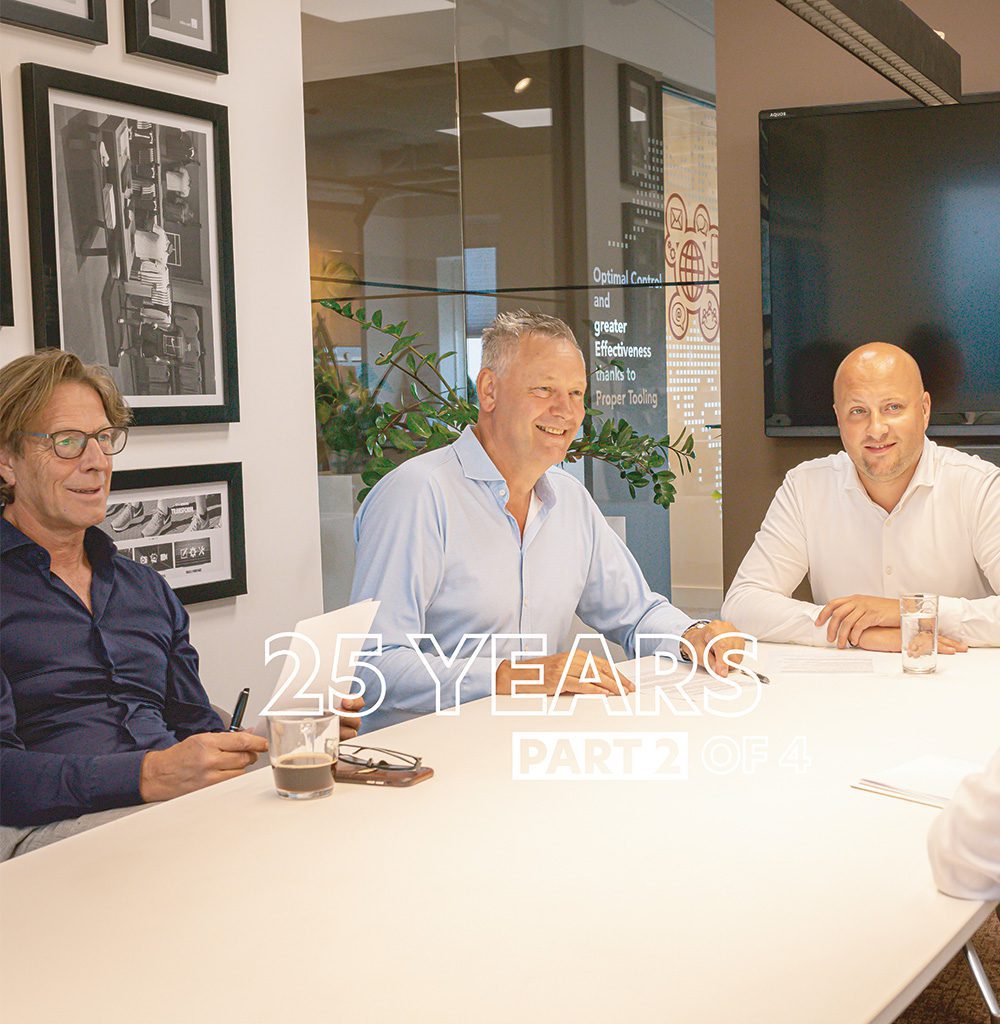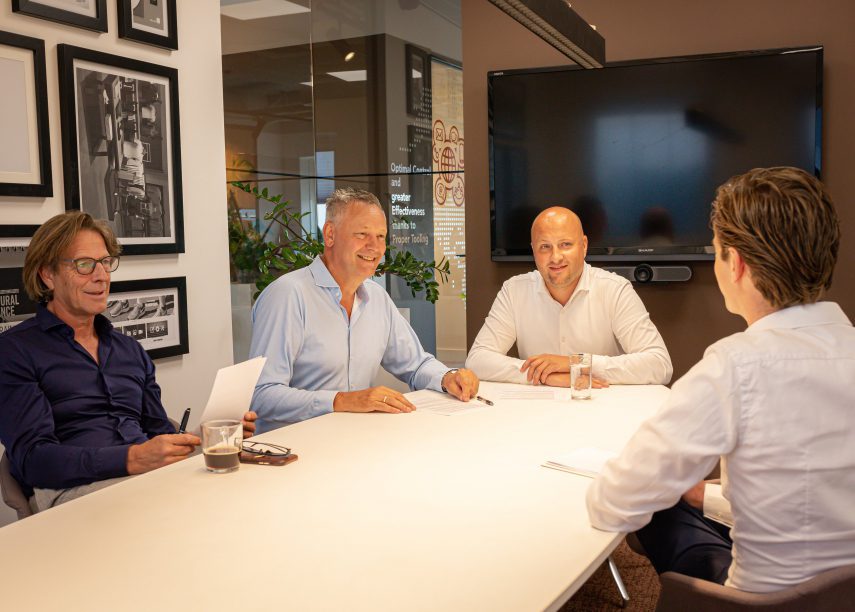 What made your approach different?
@Erwin: We learned a lot in 25 years, but our goal was always clear: the client's core business must always be kept going. We were unique in that regard. In fact, this is an area in which we are still in the forefront. We keep a close eye on that and continue to make progress. For example, we were the first to rebrand a fleet of vehicles using a unique approach which significantly shortened the total lead time. And we had our own method for digitally composing the layout for the stickers to be put on the vehicles. Nowadays, you would think of it as the logical approach, but it was ground-breaking for the time!
What did you learn most from those first assignments?
@Ruud: That you will always be facing a challenge, every time you get an assignment. Take fleet management, for example. Cars in Asia are sometimes the same as in Europe, except they will have a different name and logo. Those cars are no longer made here. This led to us testing the decals on a Renault 12 from the late 1980s, a model which was still being used in India, but which you could only find in a junkyard in the Netherlands! We also made deals with car manufacturers to buy cars in a specific base colour so that it matched the specific colour of the client's corporate identity. That meant we didn't have to repaint brand new cars and, more importantly, it saved the customer a lot of time and money.
@Maarten: At around 2004/2005, we at RGN began work on a corporate identity manual in the CIC system we had back then. It has now become mybrand.center, but we were already making sure that everything could be found digitally almost twenty years ago. This would include formats for different cars, paint samples, foils, UV standards for different countries, you name it. It would sometimes be replacing a 400-page corporate identity manual!
Next time: more on the big difference between now and then. All of our updates can be found here. You can also read our press release about RGN's 25th anniversary.