Innovative, academic-style wayfinding and signage
Amsterdam University of Applied Sciences & University of Amsterdam


| | |
| --- | --- |
| Project | Signing and wayfinding |
| Scope | Project management, wayfinding (internal & external) and signing |
| Challenge | Signing and wayfinding at multiple complex and high-traffic sites |
Every day, some 90,000 students and 10,000 employees experience the inspirational learning environment provided by Amsterdam University of Applied Sciences (AUAS) and the University of Amsterdam (UvA). We point all these people in the right direction by means of regular and wayfinding signs spread across 77 locations in Amsterdam. In the last year, three newly constructed buildings have been completed, and we were involved in the building plans right from the start, in an advisory capacity.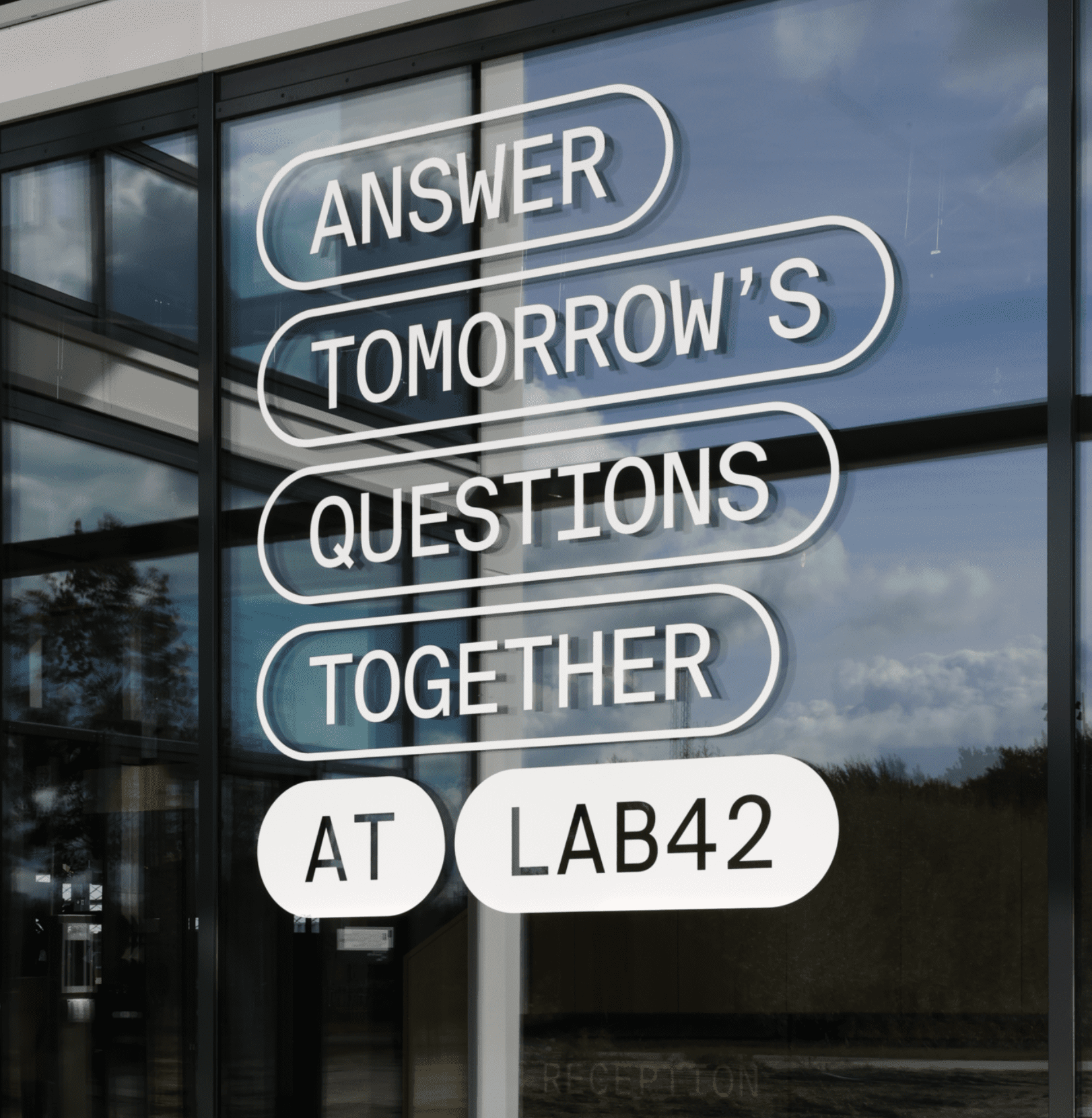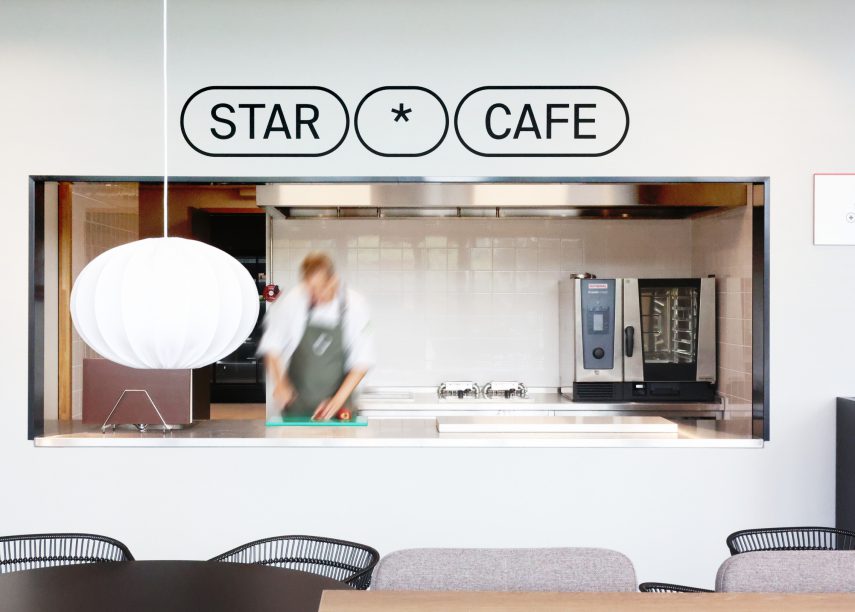 Academic-style wayfinding signage
The UvA and AUAS campuses are a bit of a maze, coming as they do with many different sites and buildings. We gave the universities a modern take on Ariadne's thread, as it's useful to know where you are and how to get to your destination without having to check a navigation app all the time.
This might seem obvious, but it's actually quite hard to provide clarity at every junction where a person must make a decision. However, we've faced more complicated challenges than that, and we have a wealth of experience when it comes to regular and wayfinding signage for tertiary education institutions. As part of this job, we first explored all the buildings, to make sure we knew exactly what kinds of signs, with what kind of directions, could already be found there. And for the newly constructed buildings, we drew up zoning plans and clear directions, thus allowing students and staff alike to get from A to B and even C without any difficulties.
Long-term brand identity management
Amsterdam University of Applied Sciences and the University of Amsterdam have entrusted us with their brand identity management. We not only arranged new regular and wayfinding signage for them, but also look after their management and maintenance. For this project, we first performed a baseline measurement, after which we processed all the data in our own brand management portal, called mybrand.center. In this way, we'll never get lost, and we'll always be fully in control!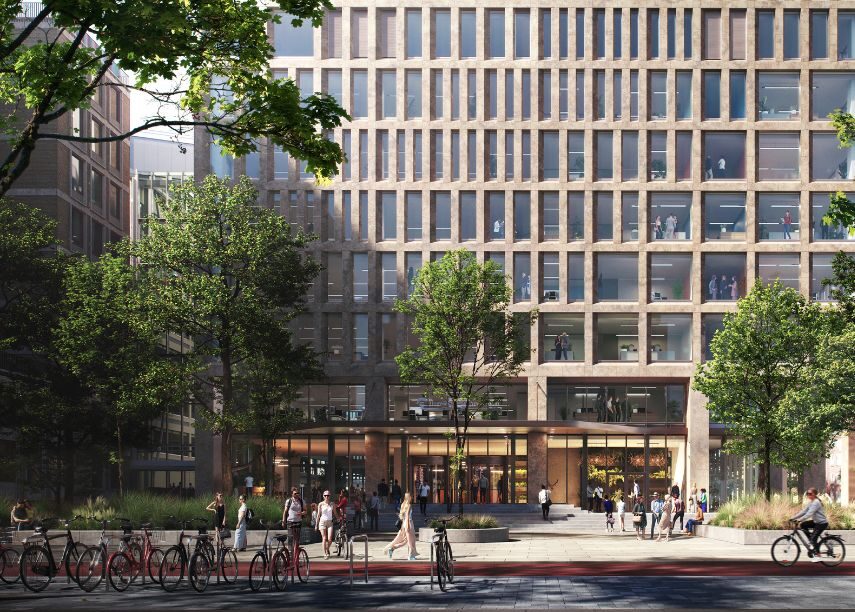 Sustainable and responsible choices
It was obvious from the briefing that AUAS and UvA, like ourselves, place a premium on sustainability and corporate social responsibility, e.g. with regard to organisation, labour market participation, choice of materials and applying the principles of circularity.
In close consultation with the architects and designers, we drew up a plan that took all these things into account. We selected the suppliers to be used in the production and installation process, partly on the basis of these plans.
Would you like to know how signposts featuring zeroes and ones help give UvA visitors a unique experience? You can read more about it here.
RGN is familiar with brand identity modifications and wayfinding signage projects at tertiary education institutions. In addition to Amsterdam University of Applied Sciences and the University of Amsterdam, RGN has worked for Twente ROC, Saxion University of Applied Sciences, the University of Twente and Amsterdam VU University, among other institutions.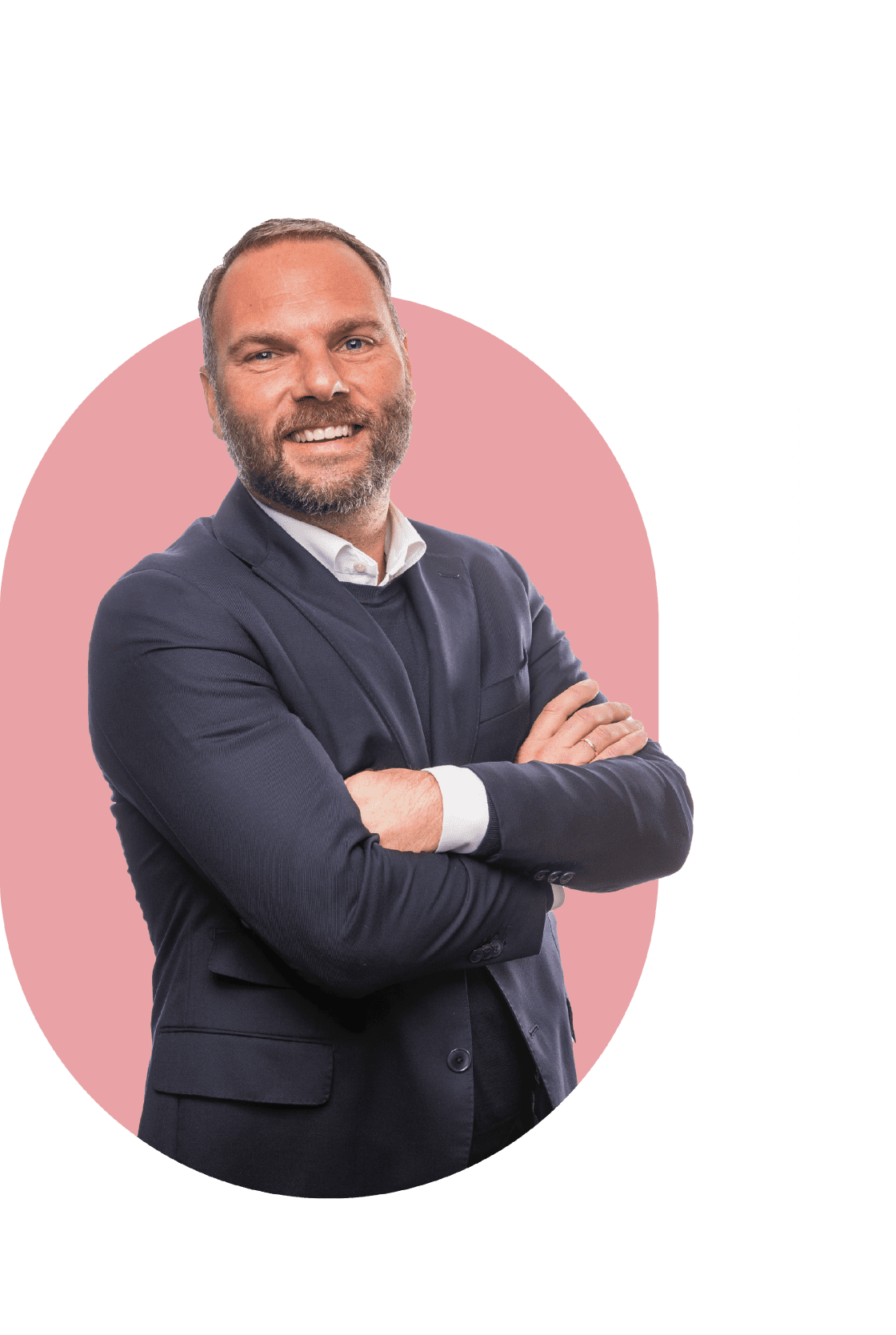 Is your brand ready for the next move?
Send a message and we'll get back to you as soon as possible.
Or call us now at +31 88 987 99 00