Just Eat Takeaway: inspiring environment for creative food enthusiasts | | |
| --- | --- |
| Project | Interior branding and wayfinding |
| Scope | Just Eat Takeaway.com headquarters in Amsterdam (14,500 m2) |
| Challenge | Creating a customized and inspiring brand experience that reflects the company culture |
| | |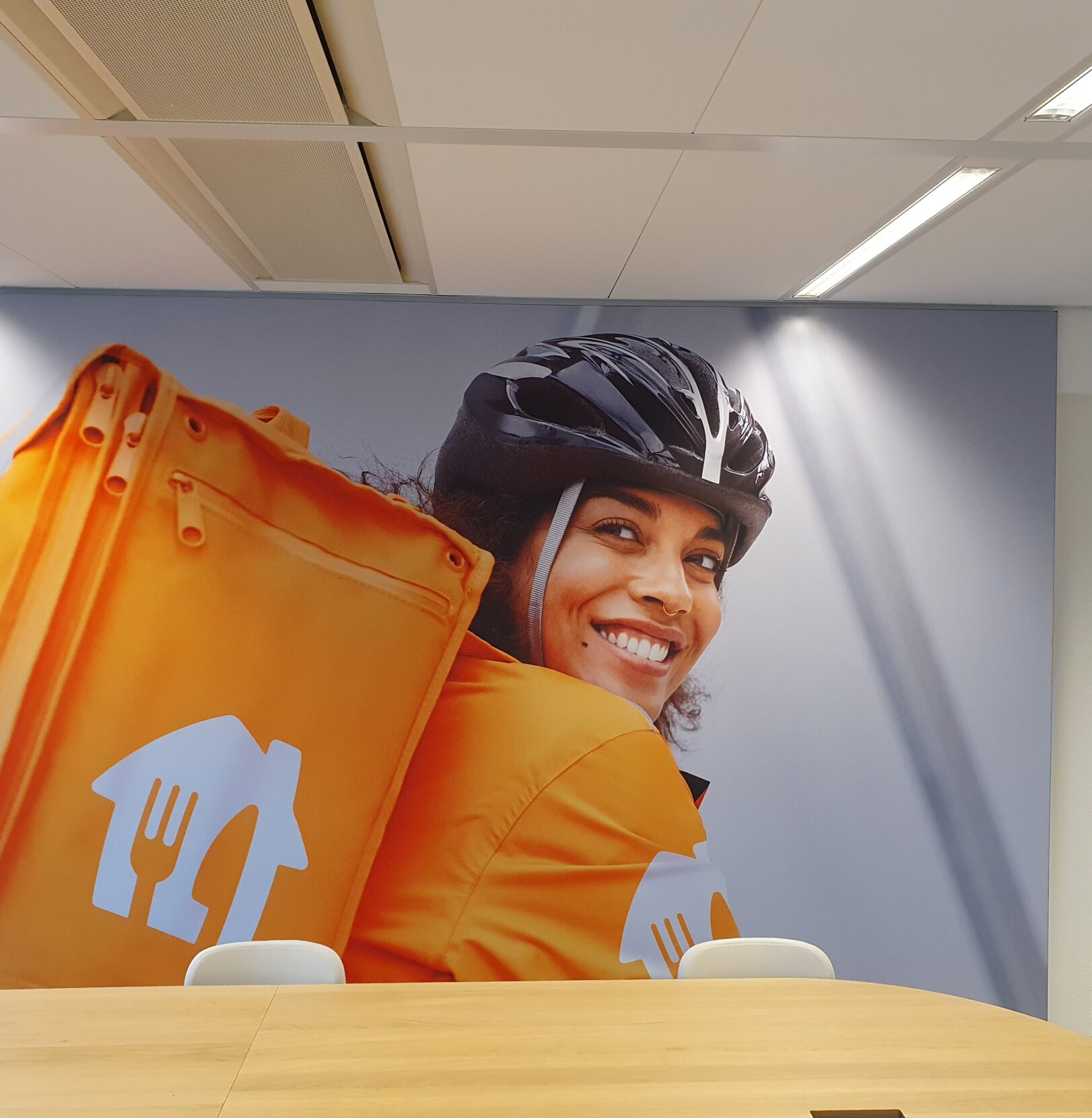 At RGN, we love taking on challenging projects. So, when we were asked to give the Just Eat Takeaway headquarters in Amsterdam a fresh look, we eagerly accepted the task. Our goal was to make the office space not only visually appealing but also practical for daily use. We worked closely with the designers to refine and adapt the existing design to fit the location.  
Our work involved translating this design into physical signs and wayfinding for a massive 14,500 square meter area. We combined creative design with culinary inspiration and practical, no-nonsense wayfinding to capture the essence of Just Eat Takeaway's corporate culture.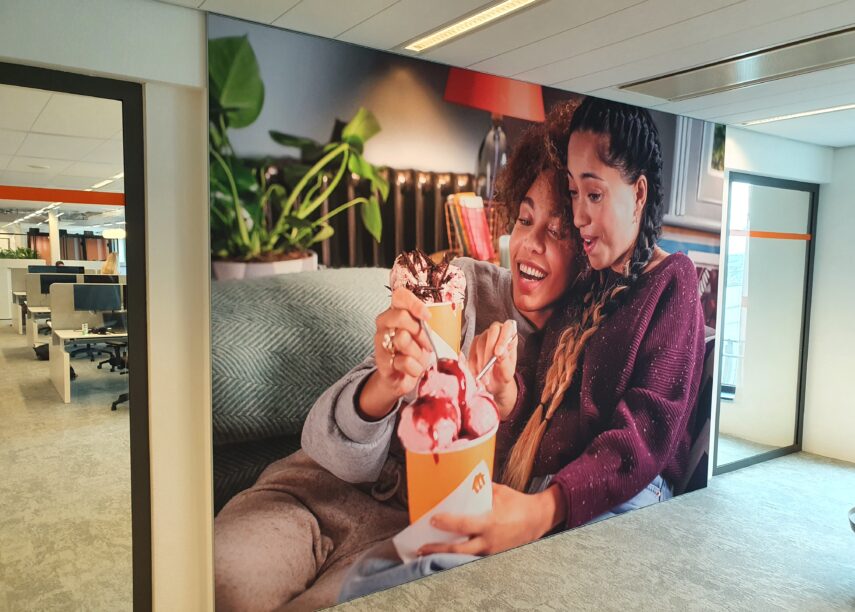 A culinary office experience
Indulge your senses in the tasteful design and complete office experience at Just Eat Takeaway's headquarters. Everywhere you look, your culinary curiosity is piqued. RGN has successfully conveyed the company's unique atmosphere. Additionally, we provided advice on signage and wayfinding, not only focusing on sustainable material choices, colour usage, and constrast values but also implementing innovative systems. These systems are highly flexible and enable us to quickly replace images when new campaigns are launched, all at a very limited investment. This is particularly practical, especially considering the extensive collection of backlit tension fabric panels we have installed.  
The result? An office space that immerses you in a culinary experience. From elegant floor patterns to captivating wall visuals, and even unique names for meeting rooms like "Stroopwafel", "Vondelpark", "Smoothie", or "Growth", every detail was carefully designed. We also included delivery route maps, symbolizing the cities where Just Eat Takeaway operates worldwide.  This concept was so well-received that there are discussions about applying to other Just Eat Takeaway locations globally. So, to be continued!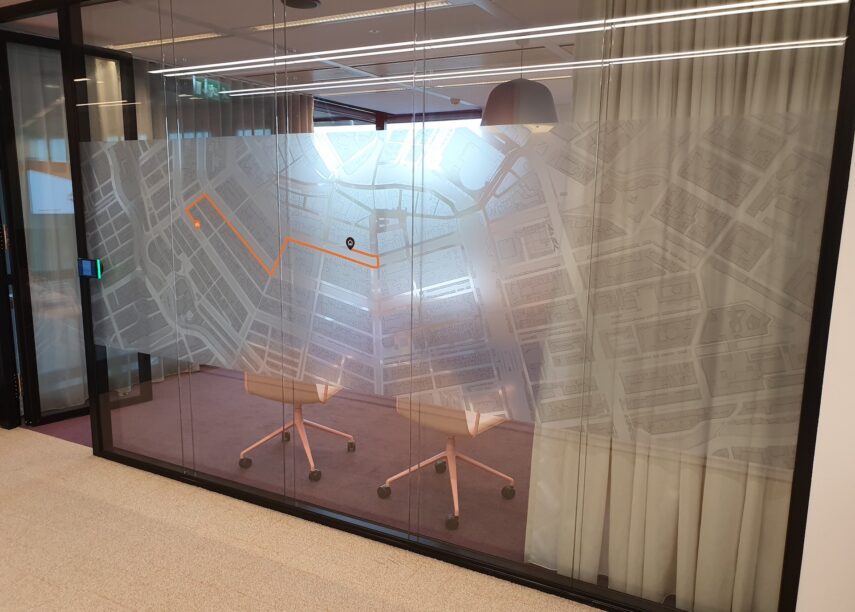 The transformation reinforces the Just Eat Takeaway brand and improved the employee experience. The appealing design not only looks great but also contributes to a better work environment, boosting productivity and satisfaction among employees.  
We collaborated with PPP and had Unispace as our client for this project.  
If you want to know more about rebranding for your business or the details of this tasteful project, please feel free to contact Tom Dijk.  
Is your brand also ready?
Send a message and we'll get back to you as soon as possible.
Or call us now at +31 88 987 99 00